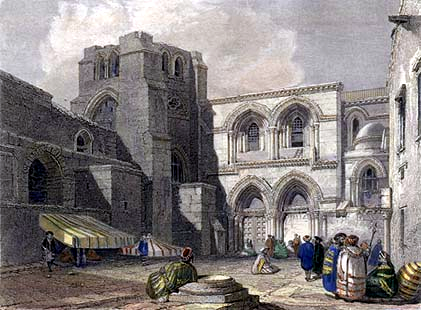 The Immovable Ladder is a wooden ladder located above the facade, under the window of the Church of the Holy Sepulchre in the Old City of Jerusalem...it was first mentioned in 1757 and has remained in the same exact location since the 18th century.

The ladder is referred to as immovable due to an understanding that no cleric of the six ecumenical Christian orders may move, rearrange, or alter any property without the consent of the other five orders.
the ladder was first explicitly mentioned in 1757, and the painting above from 1834 shows it exactly where it can still be found today (top right window).